A functional Appliance also known as "Twin-Blocks" are used in cases where the upper front teeth are protruding due to underdevelopment of the lower jaw.
This device helps to modify the facial growth in growing children, correcting position of the teeth and jaw, while improving the facial profile. This phase of treatment usually takes approximately 9 months, wearing the appliance on a full-term basis and is usually followed by a second phase involving Fixed Appliance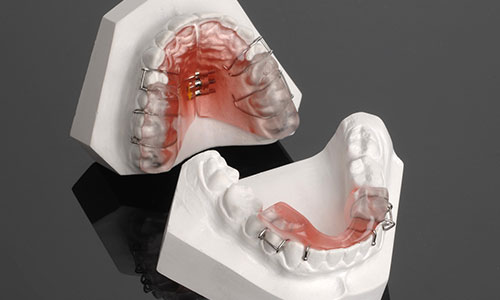 The more common removable functional appliances are made from separate upper and lower parts, which interlock placing the lower jaw in a more advanced position. Other types of functional appliance are made from just one piece, although these may adapt slightly less well to the teeth.
---
See the video below for more information on Functional Appliances: